The garden paths should fit harmoniously into the overall picture. The matching paving stones make them look much more natural and give the garden that certain something.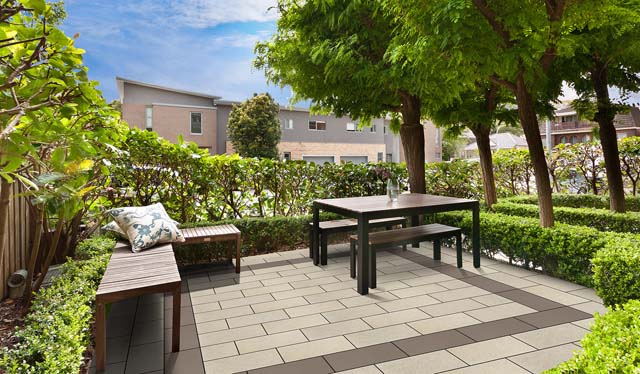 Design elements can also be introduced in a mini-garden through a clear structure and arrangement. Artificially created height differences and demarcations give the area more depth.
Tiziano Vintage Beige with La Piazza Grande Sahara Brown straps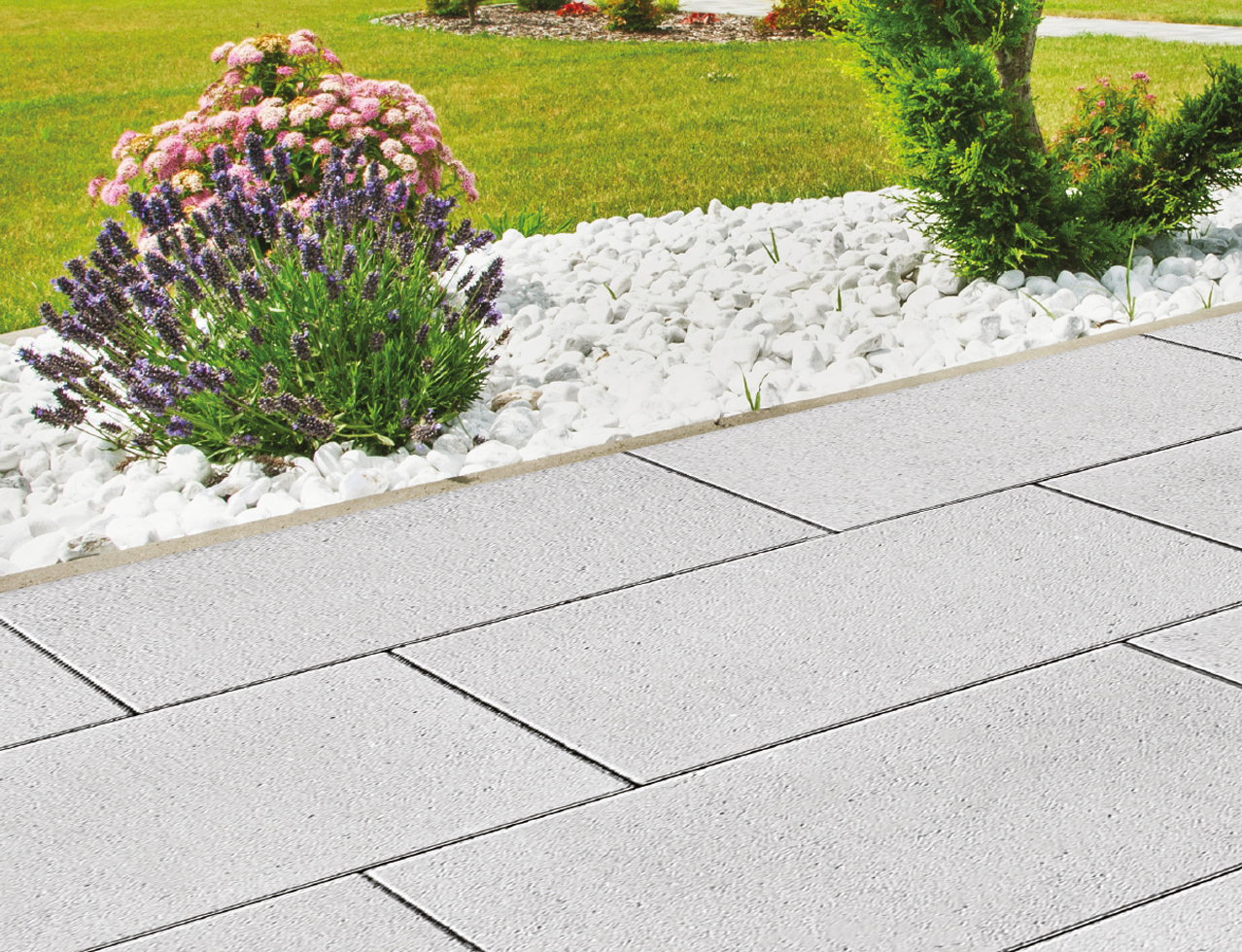 To break up the overall picture, we recommend a strip of plants and gravel between the terrace and the lawn. Our insider tip: Plant lavender around your patio to keep mosquitoes away.
La Piazza Grande in creamy white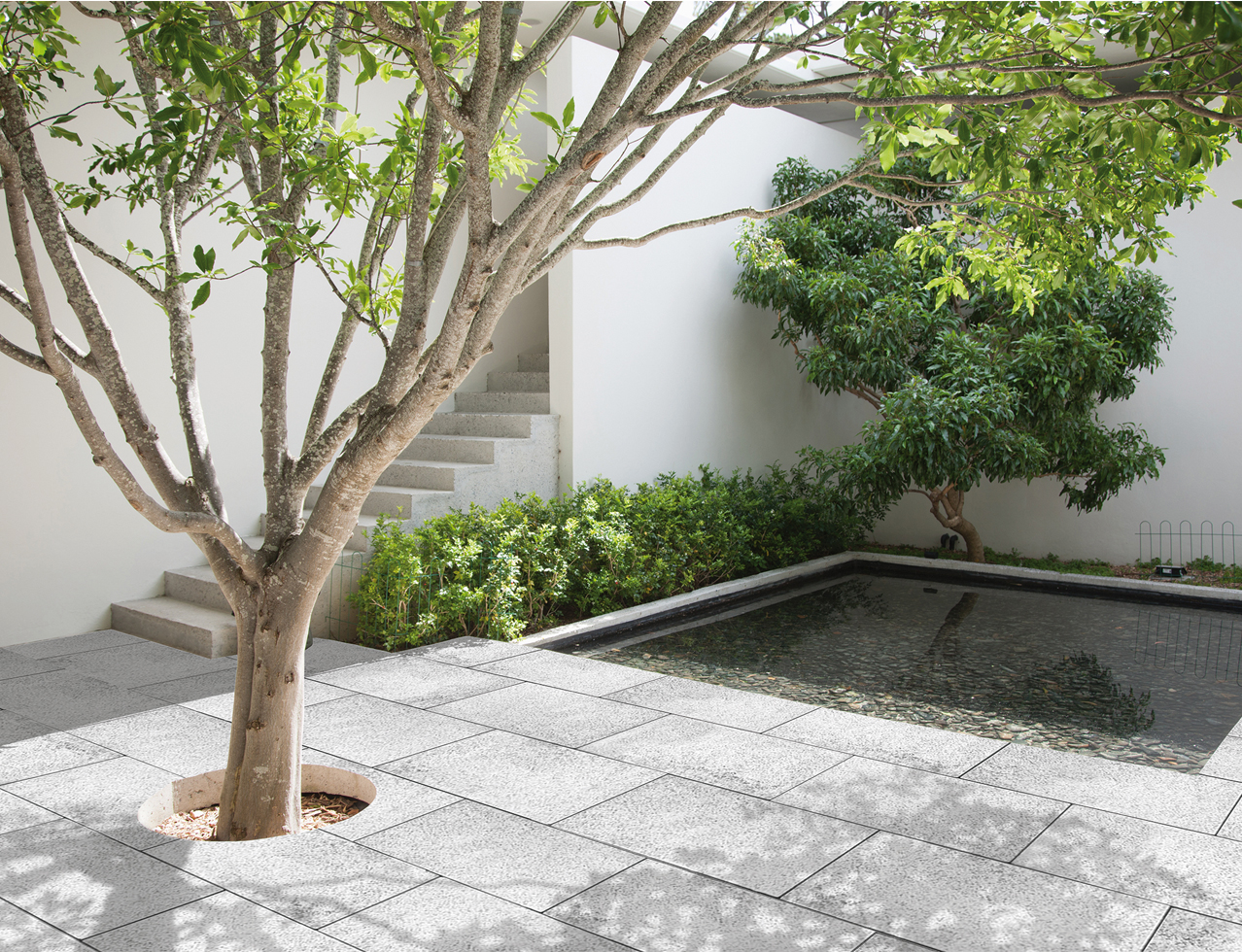 Water enlivens the garden like no other element You can enliven the garden with flowing watercourses or achieve a calming effect with still water areas. All variants can be implemented with our products.
Tiziano, Granite Gray White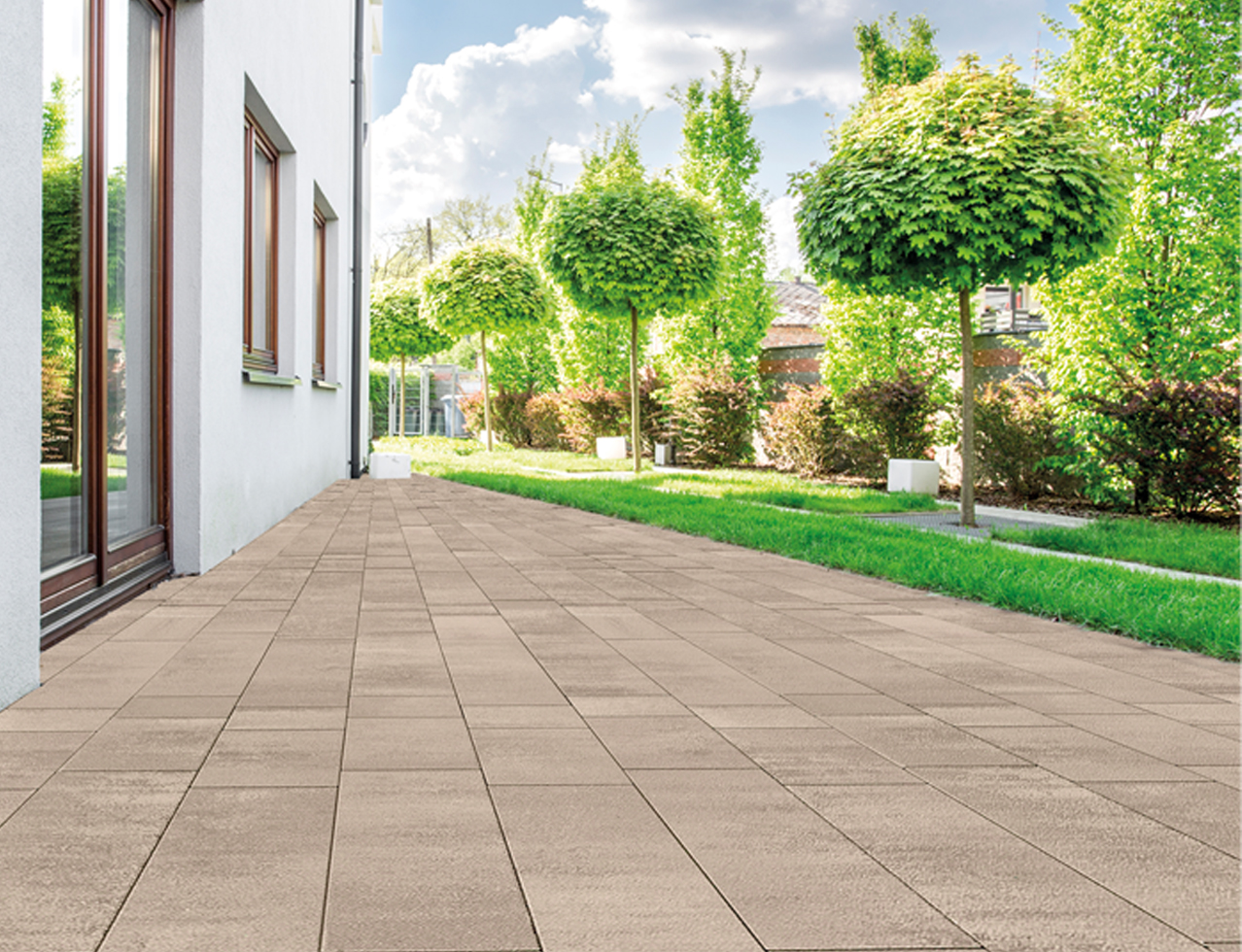 The terrace slab with its subtle, natural coloring gives your terrace an individual character. Thanks to the Frühwald Protect surface protection, your terrace will remain naturally beautiful for many years.
PrimusColori in Macchiato with Frühwald Protect