Your outdoor area should match your house and your own personal requirements.
We will give you initial suggestions on how to design your outdoor areas in a modern way and how you can enjoy them for a long time.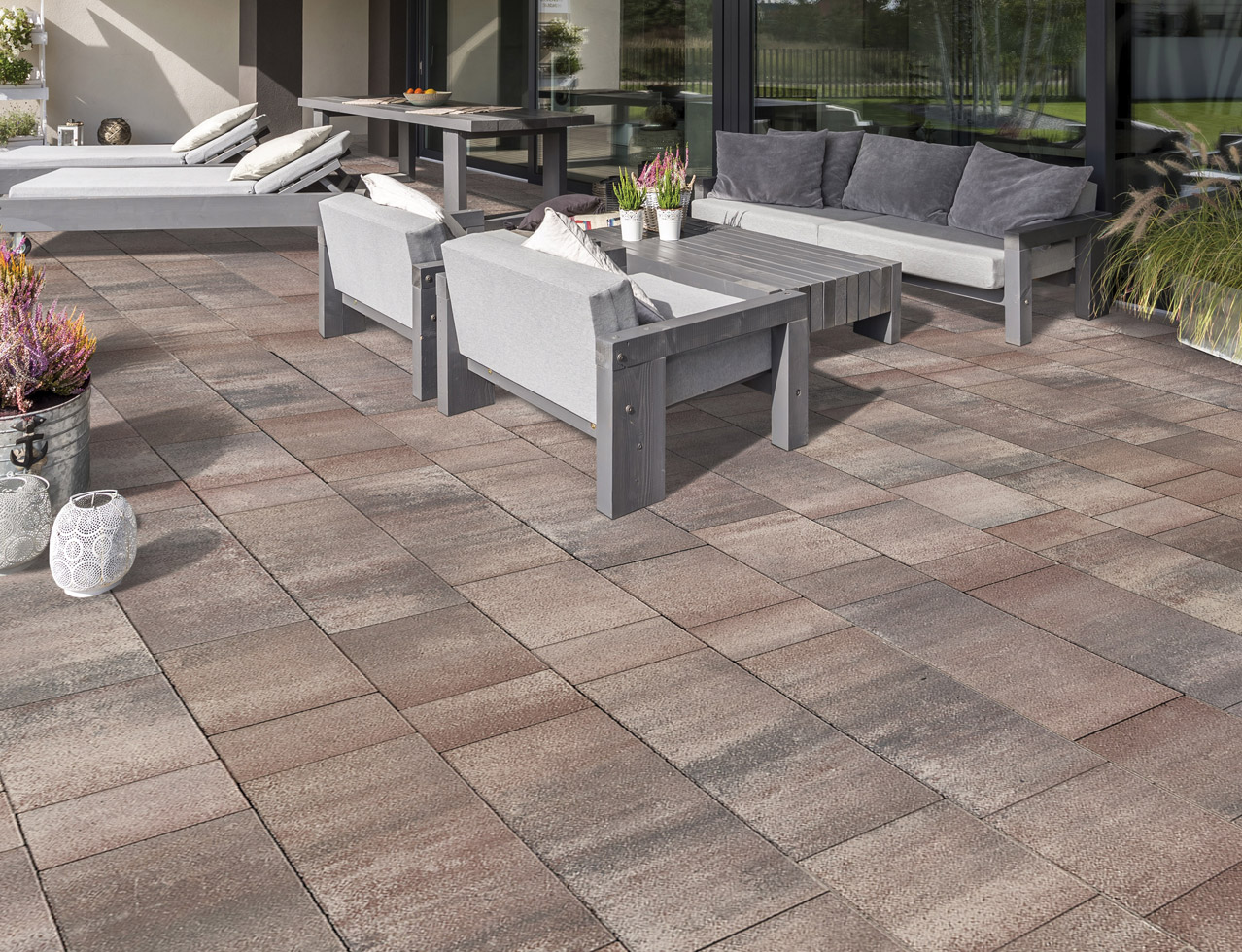 Earth tones are trendy and look classy and warm.
The shades bring a natural dynamic to the terrace.
PrimusColori in Terra Lava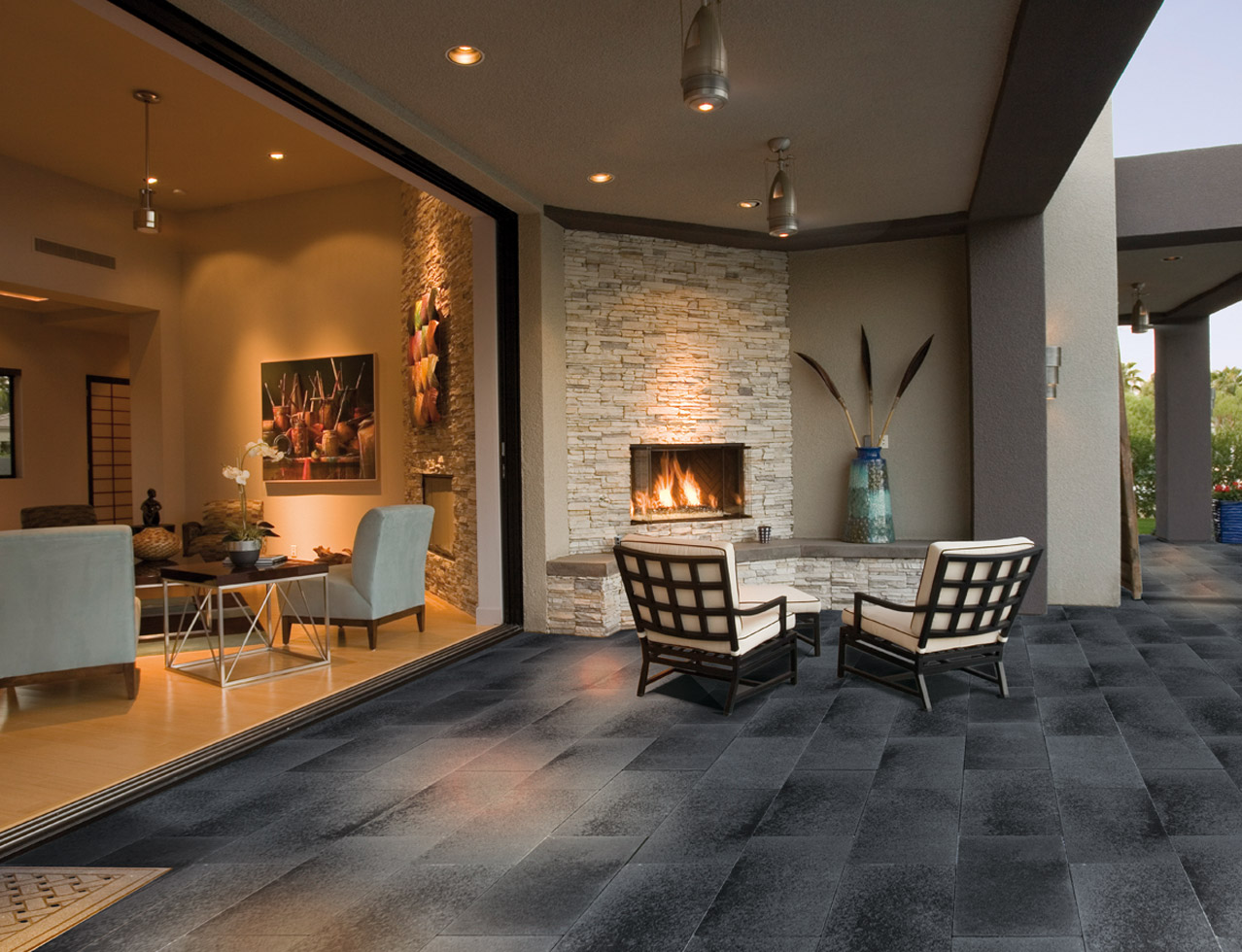 An outdoor fireplace style fire pit adds a certain elegance and quirky experience to your patio.
Tiziano, Antracit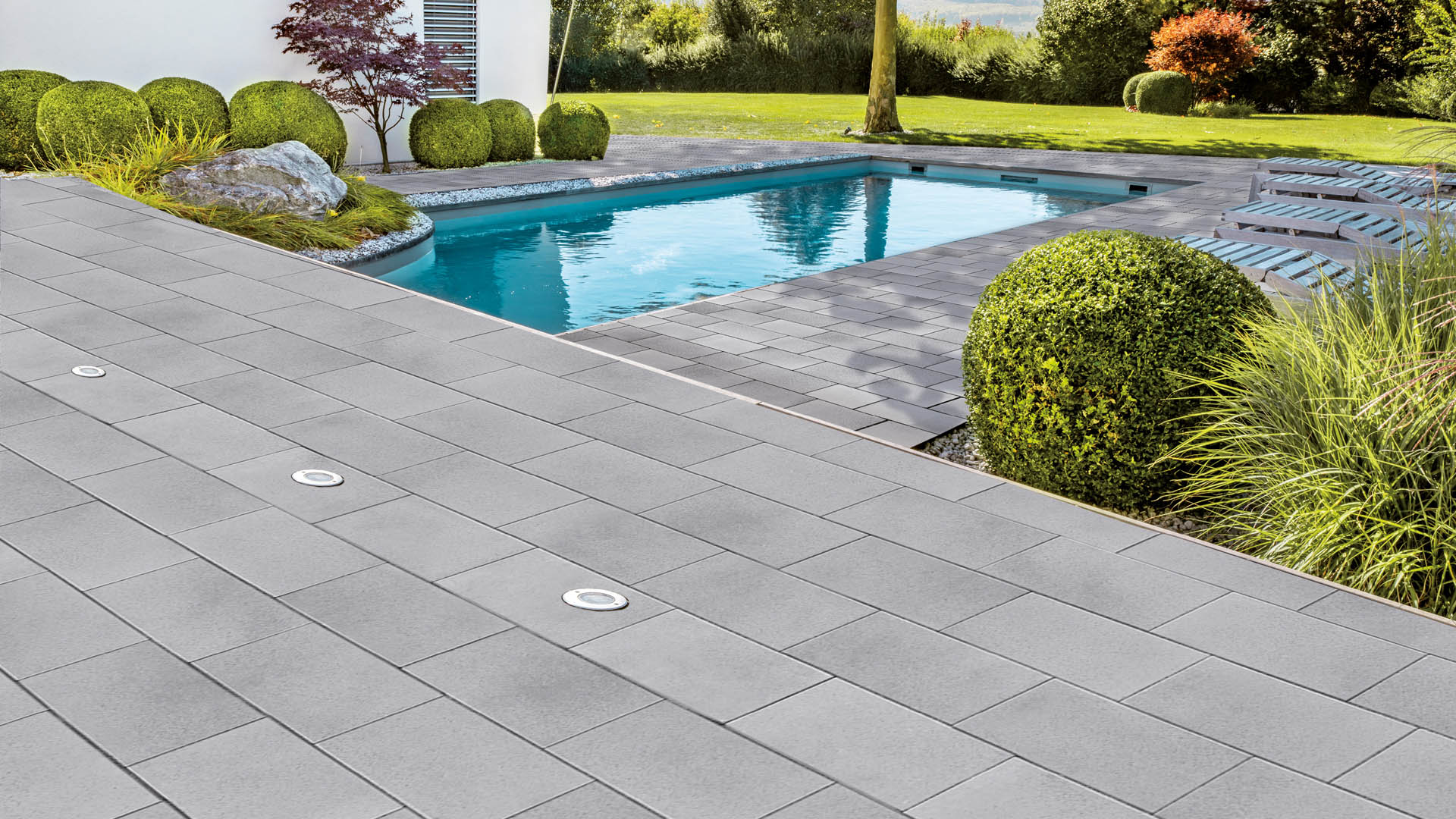 Do you have an architecturally modern house and a spacious garden with a pool? Then Maretimo is the right choice for your terrace and sunbathing area around the pool.
Tiziano, Silver gray granite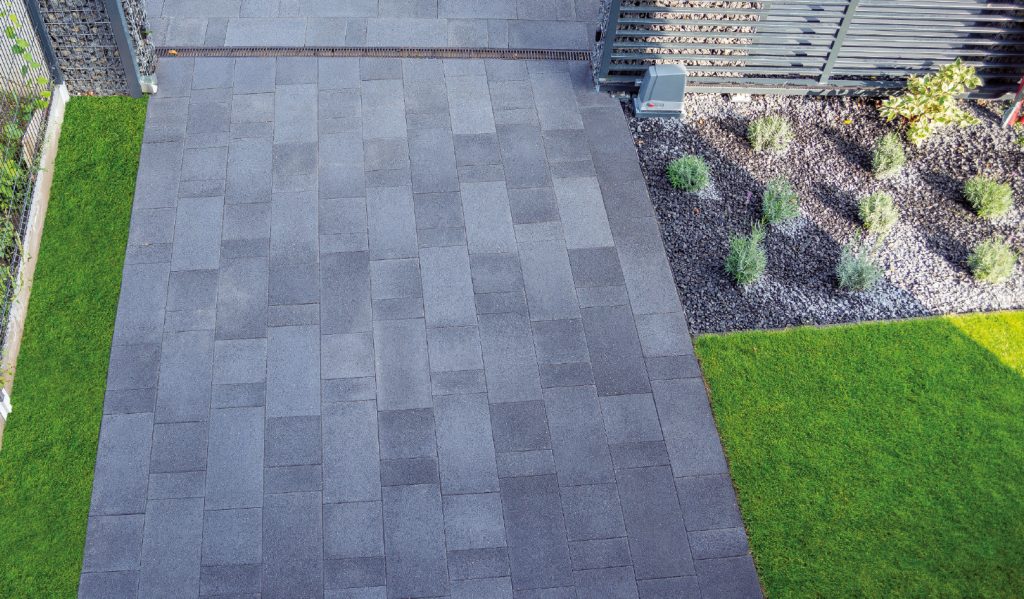 Your trendsetter for the home is a driveway in the color anthracite. Anthracite is the noblest gray nuance and has been a trend color for a long time, it looks extravagant and high-quality.
Finessa, Antracit