FRÜHWALD GROUP
Where you feel at home
REGIONALLY ROOTED. INTERNATIONALLY ACTIVE.
What makes Frühwald one of the market leaders today are many interlocking factors. Including strong regional roots and a living corporate culture based on transparency and flexibility – and close cooperation. In addition, team-oriented and especially locally active employees with above-average know-how form the basis of our success.
Whether customer, partner or employee, people are always at the center of our entrepreneurial activities. This was the only way to turn the small concrete plant that Anton Frühwald founded many decades ago into an internationally successful company.
The Frühwald Group will continue to focus on healthy, sustainable growth. Investments can only bear fruit where there is growth. This is how we secure our leading role in paving stones and slabs with the most modern production technologies, contemporary design and the highest quality standards for products and service. Today and for the future.
FRÜHWALD GROUP – AN INTERNATIONAL FAMILY BUSINESS
A group of companies operating in three countries: Austria, Hungary and Croatia. Successful and highly motivated employees in all markets – that is the Frühwald Group today. An international company that combines international networking, innovative product development and local value creation.
Frühwald produces paving stones and slabs for all conceivable areas of application. The foundations for the successful group was laid almost ninety years ago – with a small concrete plant. Today, Frühwald's paving stone and slab systems can be found in many European countries: in gardens, on terraces and driveways, streets and paths, on many market squares and other central locations. And in numerous kindergartens, schools and universities. Wherever professionally designed surface pavements are required.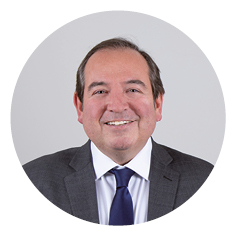 Mag. Robert F. Holzer
CEO Frühwald Group