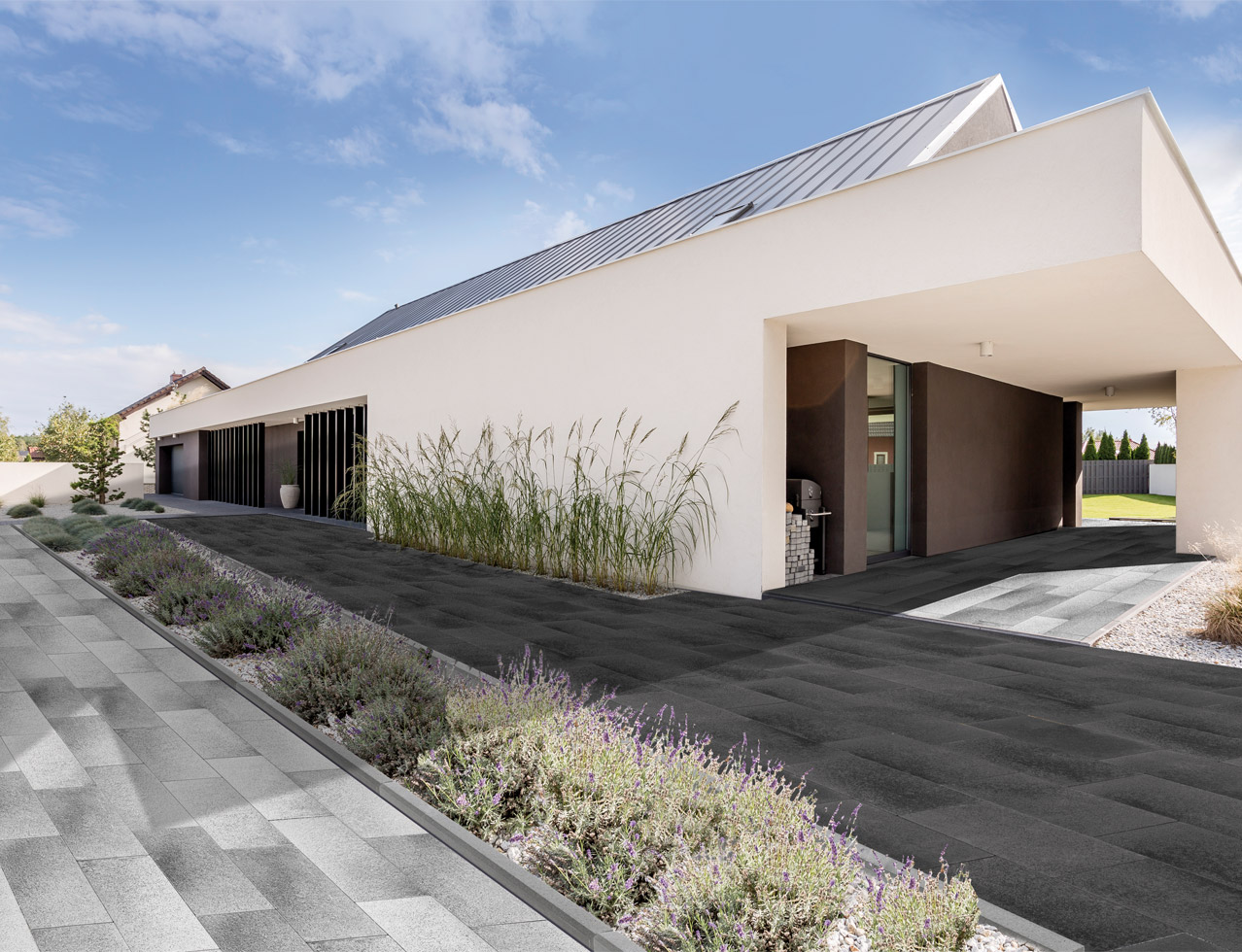 HAUSEINFAHRTEN UND ZUGÄNGE AUS EINEM GUSS
Heavy-duty driveways and accessible entrances can be easily combined because our paving and slab systems are coordinated. Thus, your outdoor area shines from a single source.
Tiziano paving and Tiziano slab in granite gray white and anthracite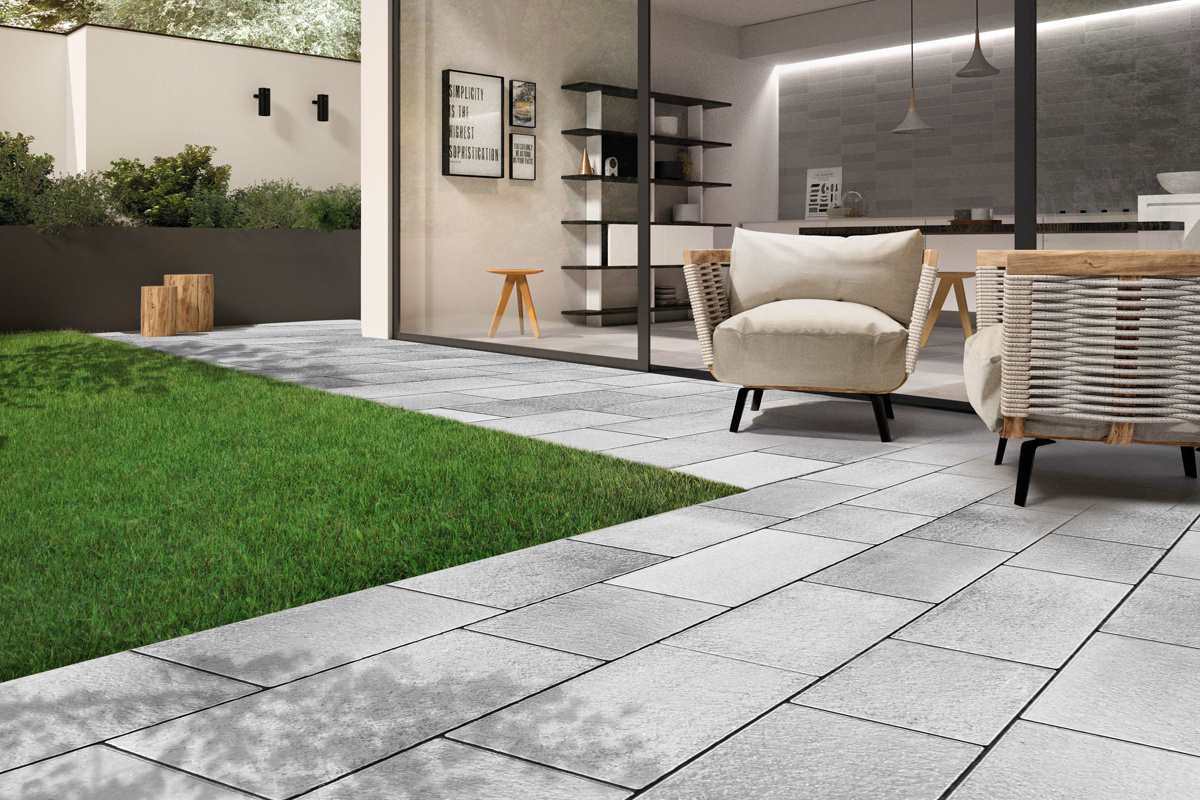 DIE TERRASSE – DAS ERWEITERTE WOHNZIMMER
The terrace is becoming more and more important and has become an integral part of the living space. In this way, the style of the living rooms is also transferred to the garden and terrace.
Maretimo, Silver Stardust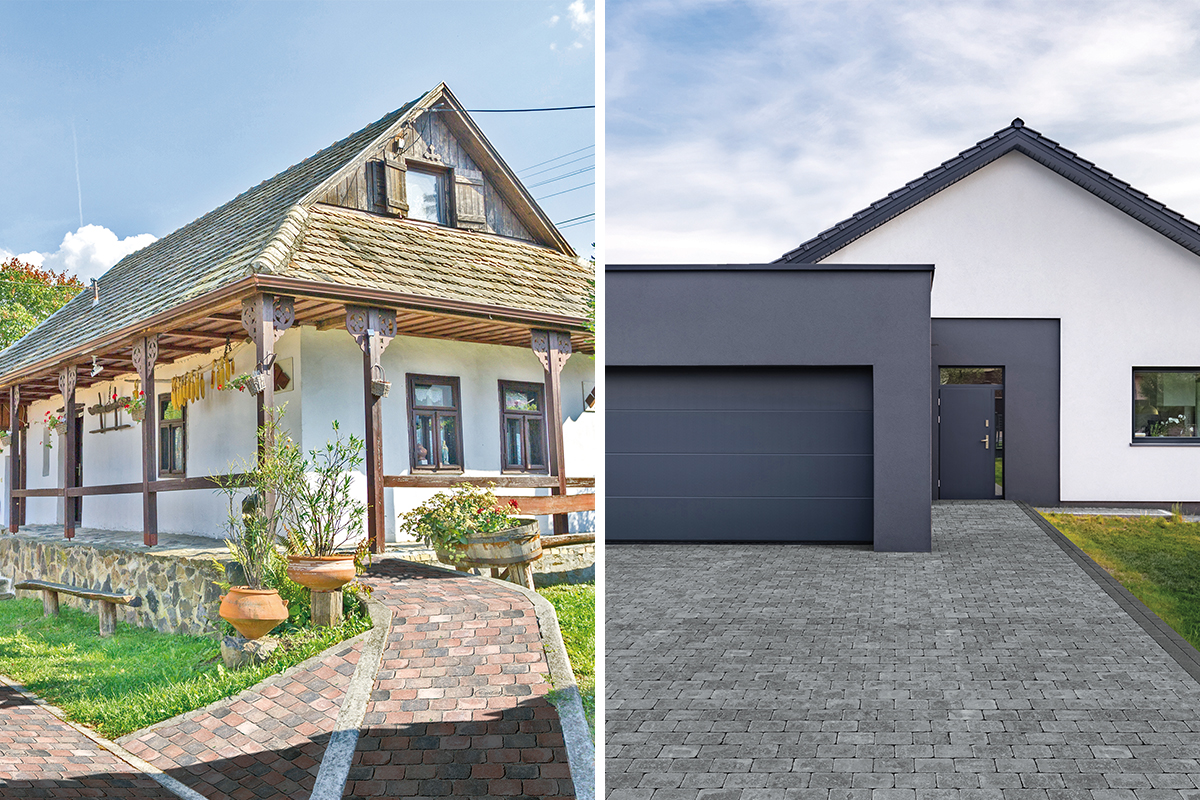 AUSSENANLAGEN FÜR RUSTIKAL UND MODERN
Antique paving stones always go well with a rustic house style or with modern, linear architecture. Caesar allows antique and modern elements to be combined well.
left in the picture: Caesar, antique bricks
right in the picture: Caesar, anthracite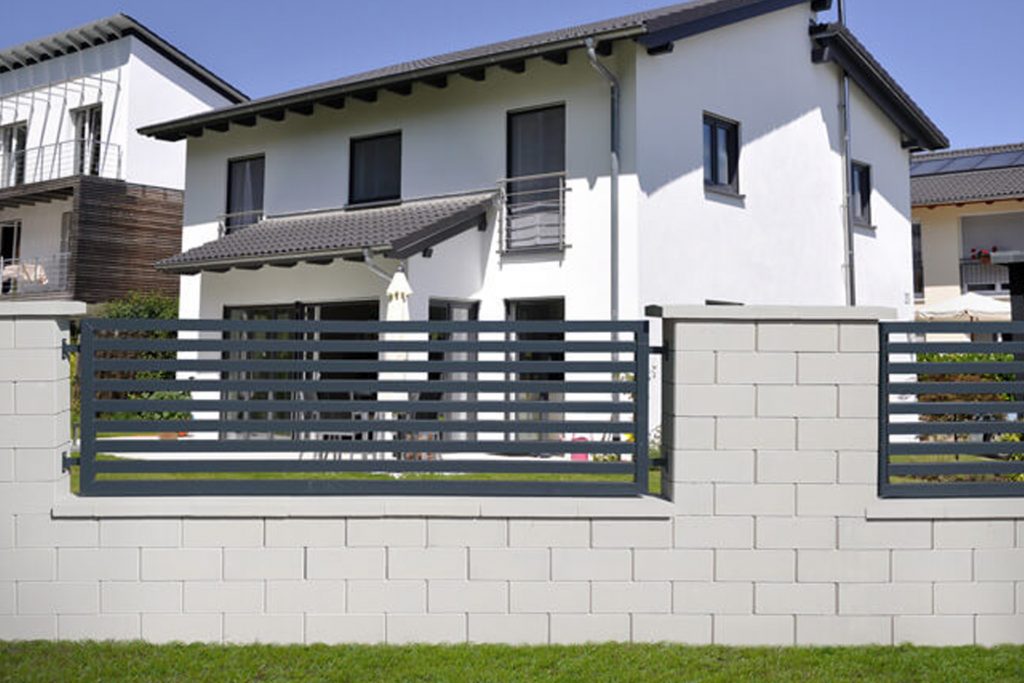 ZAUNSTEIN
A fence is a must in many gardens if you want to retain some privacy and not be the center of attention. With fence and bricks you create an idyllic home.
Soneva, creamy white